Unlock Netflix for Global Access to Movies
Best Deals
Free Trial Click Here
Save on Travel Too See Details
Telethink on Linkedin Telethink on Facebook Telethink on Twitter Telethink on Gab Telethink on MeWe Telethink on BlogSpot Telethink on SubscribeStar Telethink on Alignable Telethink on Flipboard Telethink on WebTalk
Send us a brief e-mail to exchange links: telethink@protonmail
*Joe Rogan Experience, Kayne West Podcast 10/24/20
Giant Robot Has More Moves!
Japan's Giant Robot Takes First Steps!
David Blaine is an illusionist, endurance artist, and extreme performer. He is best known for his high-profile feats of endurance and has set and broken several world records.
Half of US Adults Fear Medical Bankruptcy, High Healthcare Costs familytelehealth.us
Read more: https://patientengagementhit.com/news/half-of-us-adults-fear-medical-bankruptcy-high-healthcare-costs familytelehealth.us #changeyourhealthcare #telethink
familytelehealth.us telethink.net/media
They Should Have Closed the Beach #Landshark telethink.net/media
Joe Rogan Expeience at telethink.net/media
https://open.spotify.com/show/4rOoJ6Egrf8K2IrywzwOMk?si=WanaxjgVRFW1lsxdTmiPPA
Primary Care Doctors Look at Payment Overhaul After Pandemic https://telethink.blogspot.com/2020/08/primary-care-doctors-look-at-payment.html TeleCallMD.com http://telethink.net/media
"I love deadlines. I like the whooshing sound they make as they fly by." telethink.net Douglas Adams
We're a fan of the Joe Rogan Experience podcast telethink.net/media
Joe Rogan Experience #1315 - Bob Lazar & Jeremy Corbell
Bob Lazar is a physicist who worked at Los Alamos National Laboratory in New Mexico, and also on reverse engineering extraterrestrial technology at a site called S-4 near the Area 51 Groom Lake operating location. Jeremy Corbell is a contemporary artist and documentary filmmaker. Watch the documentary "Bob Lazar: Area 51 & Flying Saucers" now streaming on Netflix.
Joe Rogan Experience podcast will be moving to Spotify on Sept. 1, 2020.
Linkedin Profile Telethink Health: https://www.linkedin.com/in/rob-gillespie-37aa46111/ Network Services employertelehealth.com, wholesaletelehealth.com, telehealthoutsourcing.com, telehealthwholesaler.com
"All the barriers that we were facing previously, it's almost as if they've melted away because we've had no other option but to access remote care."
Full article: https://www.forbes.com/sites/mariellaattard/2020/08/23/telehealth-works-how-well-depends-on-a-few-factors/#70afaa5e3079
The goal for modern telemedicine providers is to provide a safe alternative to in-person visits and reduce exposure to coronavirus.
More: https://www.healthitoutcomes.com/doc/the-rise-of-telemedicine-0001 Or, you can call us and telemedicine will pay you. www.TeleCallMD.com by Telethink Health the cost-effective way.
Full interview: Link
A silver lining to the pandemic: At-home care helps patients detect life-threatening illnesses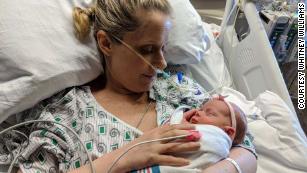 Thanks to at-home monitoring, Whitney Williams noticed an emerging medical condition during her pregnancy and was able to get help early. Williams, pictured with Emma Rose, four months old.
More: https://www.cnn.com/2020/08/22/health/pandemic-silver-lining-home-care-cohen/index.html familytelehealth.us
TELETHINK FOR TELEHEALTH
www.employertelehealth.com
We're a fan of the Joe Rogan Experience podcast telethink.net/media